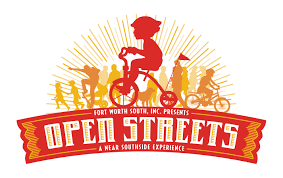 Sunday, April 15th (12:00pm – 4:00pm).
Join Taste Project at this year's Open Streets in the Near Southside!  West Magnolia, between 8th Avenue and Hemphill Street, will be closed to vehicle traffic and OPEN to kids and bikes in an effort to promote community.
Taste Project will be there encouraging kids to get active while educating them about the importance of food and nutrition in our lives.  We promise fun for all ages!  Just find our orange tents.
Parking at: 1201 Alston Avenue, Fort Worth, Texas 76104.