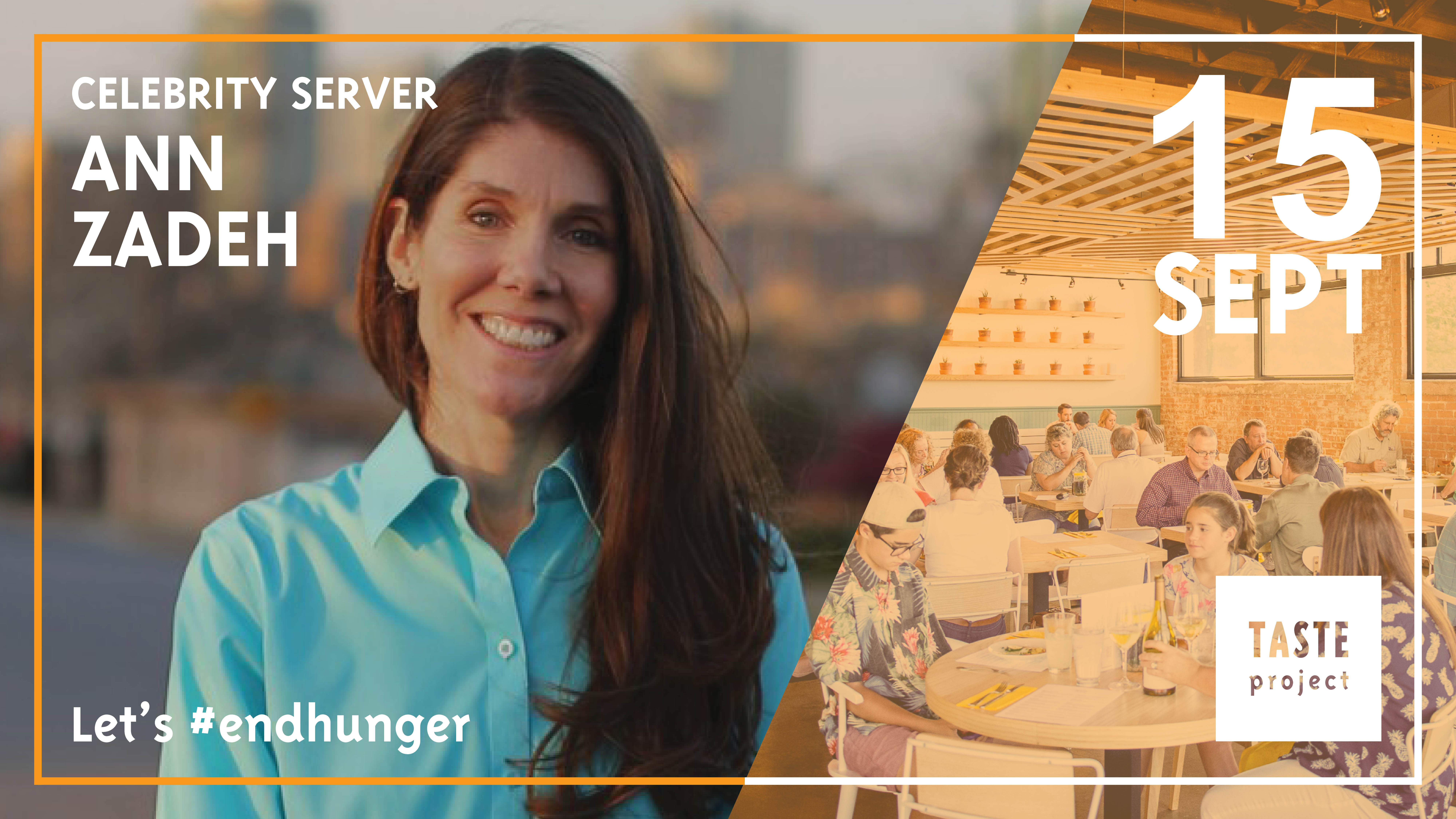 September is National Hunger Action Month we are partnering with local celebrities and notables to help encourage our community to take action and fight hunger.
Throughout the month of September, Taste Project will host celebrity servers at Taste Community Restaurant to help encourage all Fort Worth residents to come show support for the underlying issue of food insecurity in our community.  On September 15th, we are partnering with City Councilwoman Ann Zadeh to help encourage our community to take action and fight hunger.
City Councilwoman Ann Zadeh has represented District 9 since 2014.  As a resident of Fort Worth for over 25 years, Ann is a passionate supporter of neighborhoods across the district.  She has a strong record of public service at the neighborhood and local government level.  Ann Zadeh has supported Taste Project and Taste Community Restaurant even before we opened our doors, and now she is serving alongside our team!
This is your chance to eat, serve, and give alongside some of Fort Worth's notables while also helping to end hunger in our community.  And, thanks to the generosity of a local foundation, we are thrilled to announce a 1-for-1 matching donation during each Celebrity Lunch Service.  This means your $50 donation will become $100, and your $100 donation will become $200. Instead of helping 1 person, you can help 2 people. And instead of helping 10 people, you can help 20 people!  All donations will be matched up to $1,000 per donor and $30,000 in total.
So take action this September and join us, and City Councilwoman Ann Zadeh for lunch!