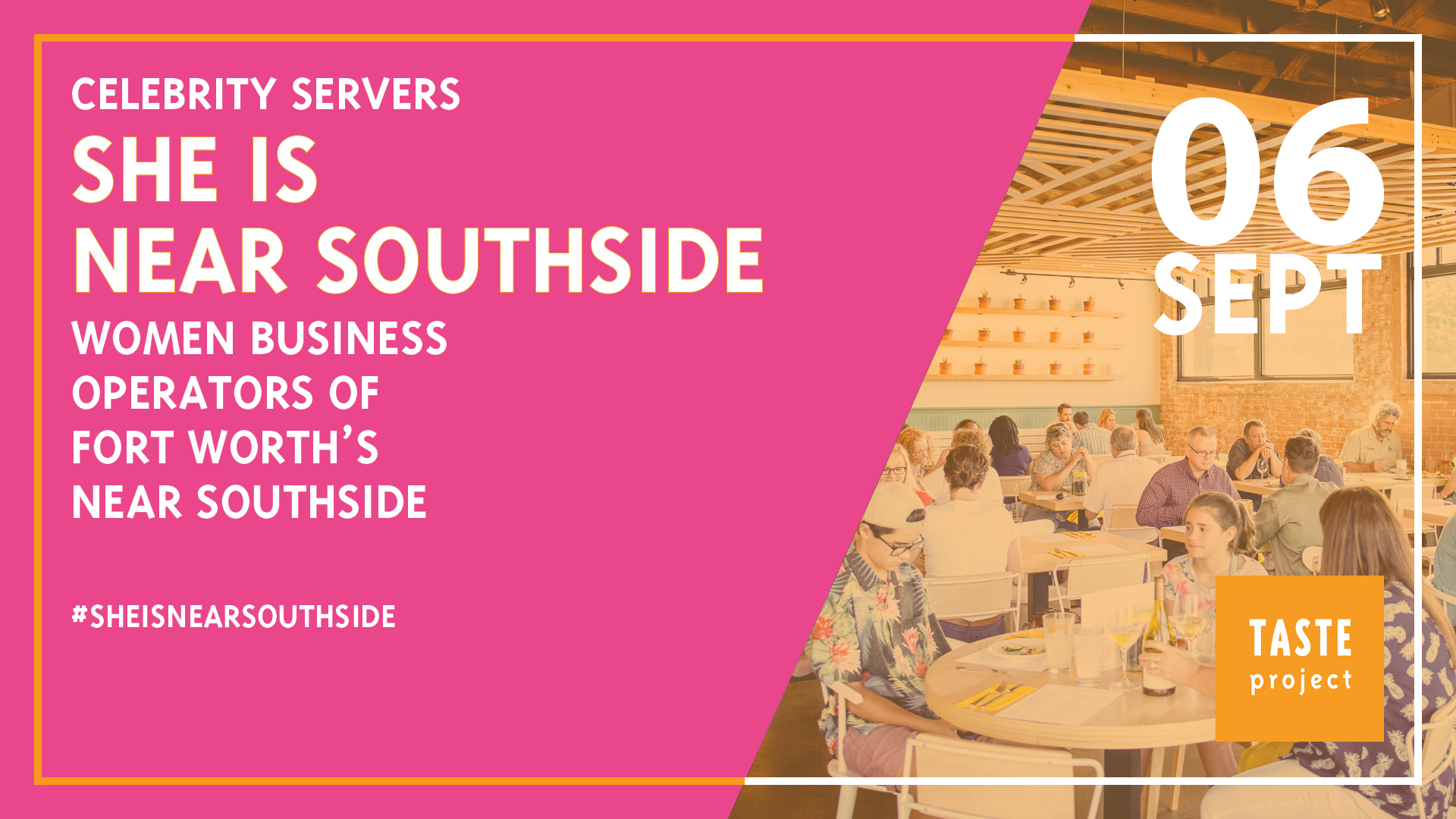 September is National Hunger Action Month and we are partnering with local celebrities and notables to help encourage our community to take action and fight hunger.
Throughout the month of September, Taste Project will host celebrity servers at Taste Community Restaurant to help encourage all Fort Worth residents to come show support for the underlying issue of food insecurity in our community.  On September 6th, we are partnering with Women Business Operators of the Near Southside District.
The Near Southside district, located south of downtown, is home to a number of women-operated businesses.  Your celebrity servers include Near Southside, Inc.'s Megan Henderson; Leaves Tea and Bookstore's Tina Howard; WED Bridal Boutique's Irene DiVincenzo; Tribe-Alive's Carly Burson; Stage West's Dana Schultes; Alchemy Pop's Carolyn Phillips; The Bearded Lady's Shannon Osbakken; Choke the Artist; and Stir Crazy Baked Goods' Robbie Werner.
This is your chance to eat, serve, and give alongside some of Fort Worth's notables while also helping to end hunger in our community.  So take action this September and join us, and the Women of the Near Southside, for lunch!
Taste Community Restaurant
1200 South Main Street
Fort Worth, Texas 76104
Lunch Served 11:00am – 2:00pm.