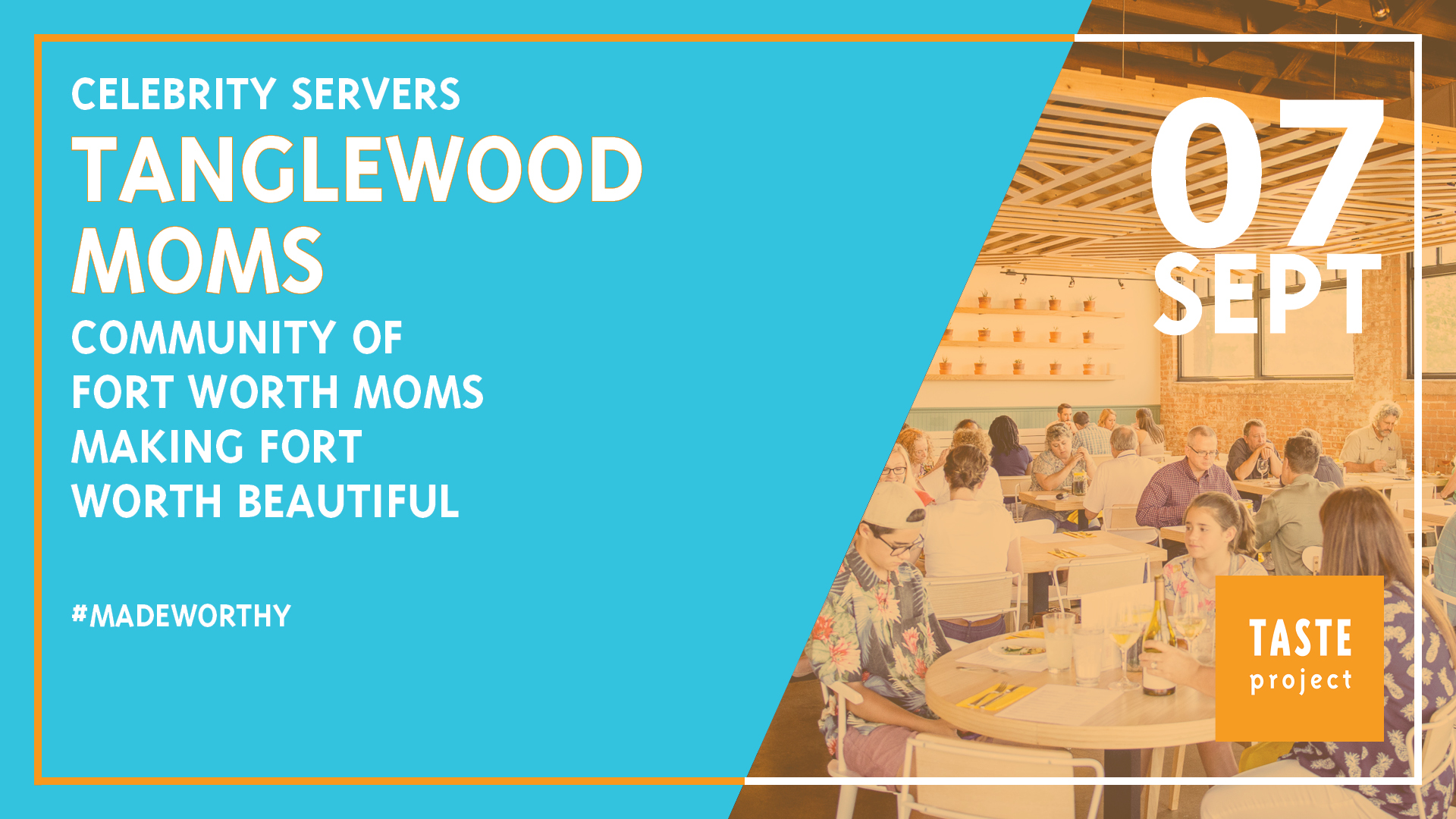 September is National Hunger Action Month and we are partnering with local celebrities and notables to help encourage our community to take action and fight hunger.
Throughout the month of September, Taste Project will host celebrity servers at Taste Community Restaurant to help encourage all Fort Worth residents to come show support for the underlying issue of food insecurity in our community.  On September 7th, we are partnering with the Tanglewood Moms.
Tanglewood Moms is a community of moms within the Fort Worth.  It started as a group where moms in the Tanglewood area could share information; and quickly grew to a city-wide moms group.
This is your chance to eat, serve, and give alongside some of Fort Worth's notables while also helping to end hunger in our community.  So take action this September and join us, and the Tanglewood Moms, for lunch!
Taste Community Restaurant
1200 South Main Street
Fort Worth, Texas 76104
Brunch Served 10:00am – 2:00pm.
Reservations are not required, but recommended.