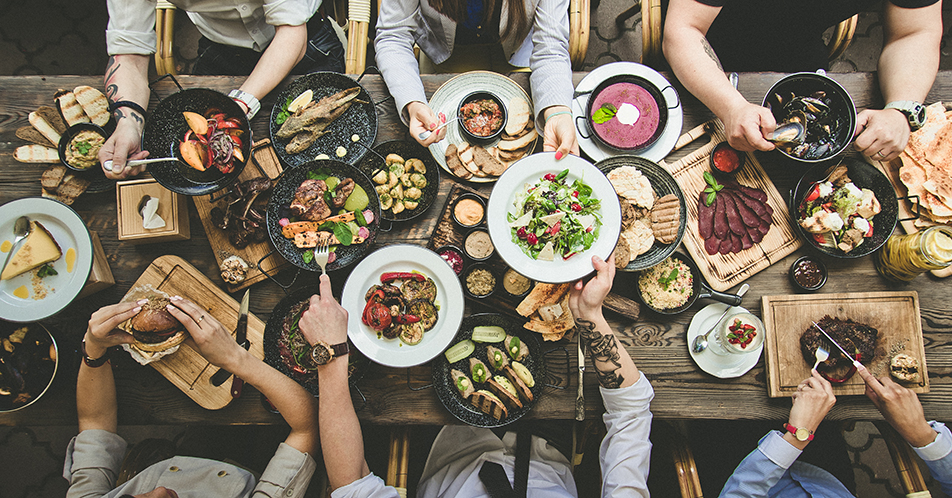 Taste is a friendly place that feels like you've just come home.
I started Taste Project because God asked me to.  But He didn't ask only once.  He spent years tugging on my heart showing me how He wants to reach people.  He spent years showing me how He wants to love on people, and meet them and their needs.  He was perfectly persistent.
I grew up in a family of four: my parents, my sister and myself.  Both my parents worked, but money was always tight.  My father was a warehouseman for a large grocer, and as part of his union, there came a time when the workers made the decision to strike.  I remember the level of stress on my parents during this time.  I can remember just how long the strike lasted and I remember my father talking about his friends and coworkers who were considering crossing the picket line so they could put food on the table.
During this time, I remember just how scarce food was and watching my parents skip meals.  Even today, this is a familiar story of our neighbors who are hungry.  Our friends who find themselves, for one reason or another, in need of food assistance.  Some will only need help for a couple of days, some will need help for weeks, and some may need help for months.  Our situation was only temporary.  And my father's union eventually reached an agreement with its employer and my father could return to work.  For many of those in need of food assistance the need is only temporary.
I know first-hand the stress my parents encountered to put food on the table when times are tough.  So when God challenged me to start Taste, I knew we needed a place that eliminated the stress and fear.    A friendly place that feels like you've just come home.  A place where "taking a break from all your worries, sure would help a lot.  A place where everybody knows your name, and they're always glad you came.  A place you want to be where you can see, our troubles are all the same.  You want to be where everybody knows your name."  Sounds like Cheers?  I hope so.
Today, our neighbors in need rely on traditional food assistance programs and food pantries.  Soup kitchens are good, but not everyone feels good about going there.  That's why, as an organization, we spent another 3 years searching and properly vetting several locations before selecting our site at 1200 South Main Street in Fort Worth.  Along the way, we met with community members, city council members, other non-profits, and churches.  We surveyed local restaurant owners, and we spent countless hours observing patron traffic first hand.
We also interviewed several directors from existing community cafes around the country and spent time on-site at their locations.  As a best practice from these cafes, we learned the importance of strategically selecting a location between low and high income communities. This placement helps facilitate the give and take concept as the two community areas come together.
So why 1200 South Main Street?  When we found it, it was in no condition to become a restaurant.  The building was an old printing company dating back to the 1920's and half of the building wasn't even up to code.  I couldn't even envision how it would become a restaurant.  But the truth is, the building was secondary.
We had found a community.  The Near Southside is a district south of downtown Fort Worth.  It is an eclectic mix of creative and medical focusing on "smart urban development".  West Magnolia Street forms a restaurant row with new and fun restaurants and shops on every corner.
Fast forward to today and you can see a restaurant taking shape.  Hindsight makes it easy to see God's hand at work.  Maybe He knows there is a family like mine who needs relief from their burdens and worry, even for just one day.  Maybe God knows the people in the Near Southside know a thing or two about community.  Maybe He knows 1200 South Main Street will be a place where you feel so comfortable coming, you come every day and everybody knows your name.
Continue reading about who we are
Written by Jeff Williams
Jeff Williams is founder and President of Taste Project. He has always had a passion for cooking, food, and feeding people.  Being half Italian, Jeff's heritage feeds his passion and discovery in the area of Italian Cuisine.  His vision for Taste Project is different than a growing, profit generating, Italian restaurant.  His vision is not a homeless shelter or a soup kitchen; but a place where every day folks eat; and those who could not afford to eat there, could still enjoy a meal in the restaurant. In June 2012, Jeff launched Taste Project, and soon will launch the first project, a non-profit restaurant.