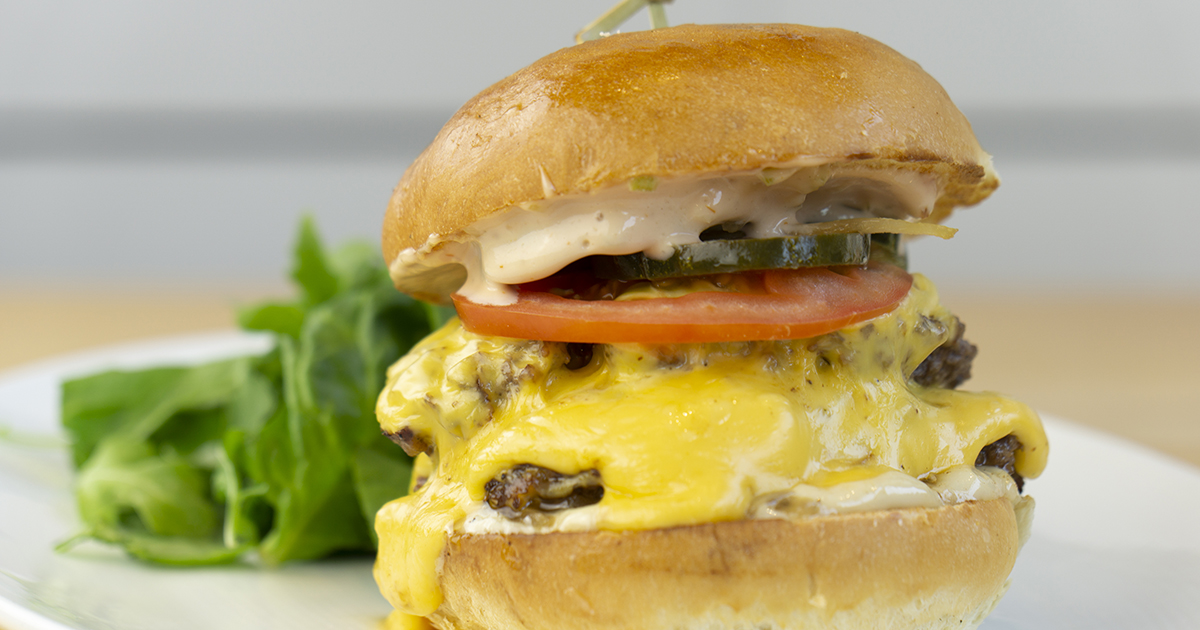 We have earned a place in Yelp's Top 100 Places to Eat in Texas once again!
With nearly 50,000 restaurants across the state of Texas, it can be hard to decide where to eat.  Each year, Yelp narrows down the selections to the top 100 dining experiences that are a 'must try'.  And, coming in at #82, is Fort Worth's nonprofit restaurant: Taste Community Restaurant.
"I am grateful families like mine can dine at one of the top 100 places to eat in Texas!" says Jeff Williams, founder and executive director of Taste Project.  "I hope the recognition from our Yelp community allows even more people to 'taste and see the Lord is good' here at Taste Community Restaurant."
Jeff grew up in a family of four, and both his parents worked hard to put food on the table.  He remembers the times when food was scarce, and his parents would skip meals to make sure he and his sister were full. Jeff understands first-hand the stress his parents encountered to make sure his family had enough to eat.  And, it's a familiar story for many of our neighbors in need.
Like Jeff's family growing up, many residents in our community are food insecure.  Residents of 76104 are more likely to secure groceries from local convenience stores which lack fresh fruits and vegetables. They are less likely to eat in alignment with their nutritionally dependent diets, and they are less likely to see a doctor. When they do get sick, many lack the personal safety nets of friends and family required to avoid sinking deeper into poverty.
According to the USDA, unexpected increases in the price of food, utilities, and gasoline can adversely affect food security.  Its research indicates food insecure households respond to rising gasoline prices by decreasing the amount of food they purchase.  In addition to the recent rise in fuel prices, the cost of food is up 9.4% compared to 2021 (USDA).
To support its pay-what-you-can meal service and provide access to healthy, fresh foods, Taste Project was selected to receive a grant for $20,000 from the Communities Foundation of Texas.
"We are honored to continue supporting Taste Project's work in the community," says Celeste Arista Glover, community philanthropy officer at Community Foundation of Texas.  "We believe a thriving community is one in which all people feel cared for, invested in, nourished, and valued, and have an equitable opportunity to contribute to the well-being and growth of themselves, their families, and their communities."
More than 120,000 people have dined with us since opening day in 2017.  Our mission is to help feed, educate, and serve Tarrant County's food insecure residents, who make up 13 percent of the county's population, according to Feeding America.
We provide healthy, high-quality meals made from seasonal ingredients from the surrounding area. Our menu has no prices. Guests can:
Pay what you can afford;
Pay what you would typically pay; or
Pay what you would typically pay, plus a little extra to help a neighbor in need.
"This place is so wonderful!," says Jessica, a guest and yelper.  "…80% of the staff is volunteers and they are all so nice and warm and welcoming.  It feels like going to a good friend's house– that's how welcoming it is.  The food is great.  Not a big menu but all very fresh and wonderful…"
Whether you have dined at Taste Community Restaurant before, or if you are new to the concept, our new summer menu provides a reason for everyone to visit.  This season's menu is marked by fresh tomato, peach, and basil flavors throughout.  Fresh and healthy options include whole wheat pancakes, sweet corn gazpacho, grilled stone fruit salad, caprese sandwich, citrus marinated pollo asado, and so much more!
We are open for breakfast and lunch on weekdays, and brunch on weekends.  Reservations are not required but recommended.  You can reserve a table online at www.tasteproject.org
Taste Community Restaurant
1200 South Main Street
Fort Worth, Texas 76104
Open for Breakfast and Lunch: Tuesday – Friday (9:00am – 2:00pm)
Open for Brunch: Saturday and Sunday (10:00am – 2:00pm)
(Closed on Mondays)
About Taste Project
Taste Project is a 501(c)3 non-profit established to feed, educate, and serve our community so they may "…taste and see the Lord is good" (Psalm 34:8). We believe everyone should have access to healthy nutritional food. Our vision is to see our community become the solution to the challenges our community faces as it relates to hunger.  Our first project, Taste Community Restaurant at 1200 South Main Street in Fort Worth, focuses on healthy, quality meals made from fresh ingredients. Our menu has no prices. This is a give-and-take concept. We ask guests to do one of the following: 1) pay what you can afford, 2) pay what you would typically pay, or 3) pay what you would typically pay, plus a little extra. To learn more, visit us at www.tasteproject.org or find us on Facebook, Instagram, or Twitter.
###