2022 was an incredible year for our community.  Because of you, we served more people, engaged volunteers to serve more hours, and graduated and placed more apprentices in living wage jobs than we ever have before.
So much happened in 2022, it's hard to sum up the year.  But in true Tonight Show fashion, here are Jeff's Top 10 from 2022: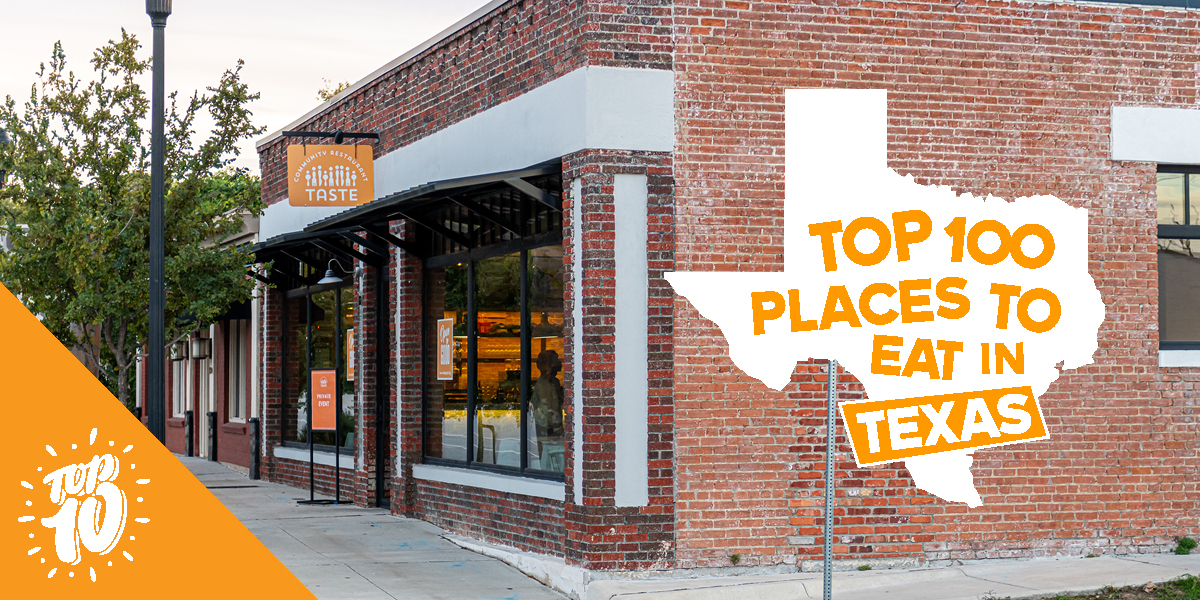 No. 10: Best of the Best Awards
Taste Community Restaurant was listed in Yelp's Top 100 Places to Eat in Texas for the third year in a row.  We were also listed 'Best Brunch' in Fort Worth Weekly's Best of 2022.  And we were listed in Next Door's 100 celebrating super amazing neighbors.
"I am grateful families like mine can dine at one of the best places to eat in Texas!" says Jeff Williams, founder and executive director of Taste Project.
The recognition from so many publications increased awareness of food insecurity in our community and the solutions we offer through Taste Community Restaurant.  As a result, even more people came to dine at Taste Community Restaurant in 2022.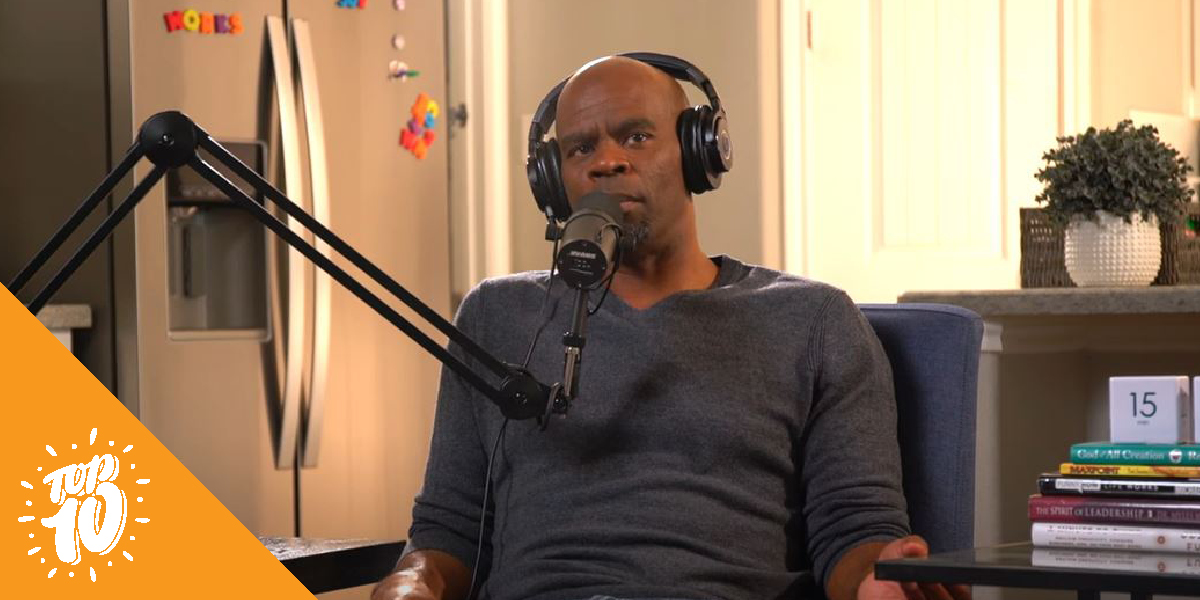 No. 9: Comedian Michael Jr. Features Taste on his Podcast
In the fall, Comedian Michael Jr. and his co-host Pastor Kyle discussed the "flawed" pay-what-you-can pricing model Jeff uses to operate Taste Community Restaurant.  They joked about how Jeff's career and faith led him to the idea, and how giving to those in need is a powerful way to show God's love in the community.
Michael Jr. challenged his listeners to practice their generosity and check out Taste Project.  His listeners showed up to dine with us, pray with us, cry with us, and give to us to help our community "taste and see the Lord is good".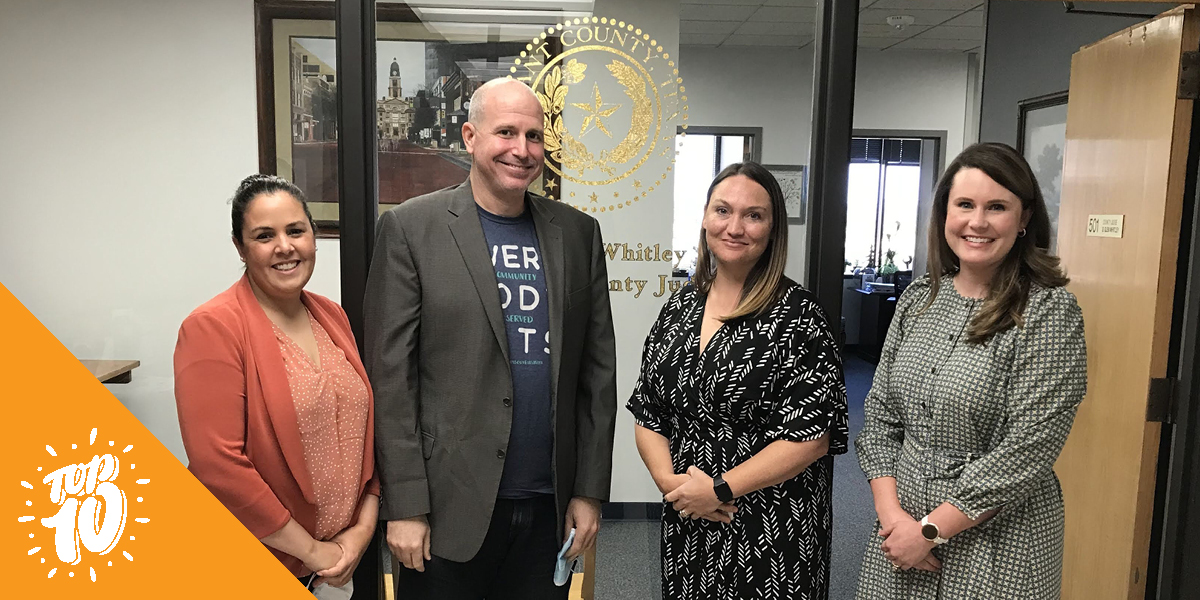 No. 8: New Funding Partners Paved the Way for Expansion
Since the COVID-19 pandemic, life has looked very different for neighbors in our community.  Rising inflation is making it more difficult to find a living-wage job and provide healthy food for a family. Fortunately, the leaders in our community saw these pressing needs and the valuable resources provided by Taste Project to our community.
In 2022, Taste Project became an official United Way Partner Agency.  Through its Community Fund, the United Way of Tarrant County provides healthy meals to families in need at Taste Community Restaurant.
The Tarrant County Commissioners Court awarded American Rescue Plan Act funding to Taste Project to support the strengthening and expansion of its Culinary Job Training programs.  These certified training programs have provided living wage jobs to 37 apprentices.
As we continue to partner with community leadership, we can continue to solve some of our community's most difficult challenges.
Read more from the Fort Worth Report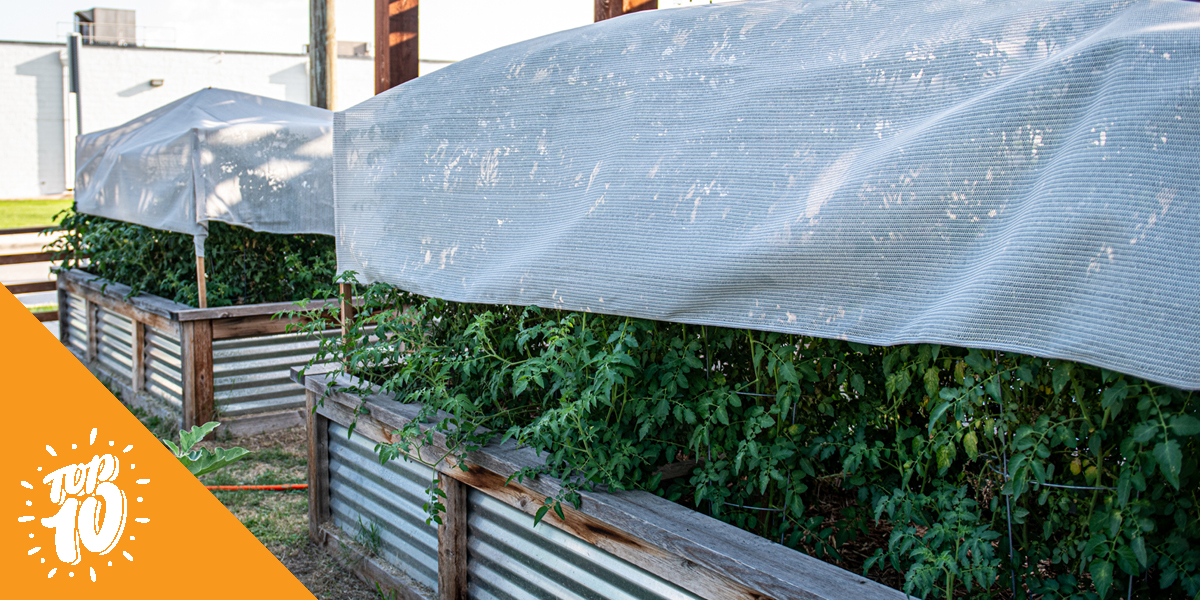 No. 7: Taste Community Garden Takes Root
While seasonal menus are not a new concept in Fort Worth, Taste Community Restaurant is located in the city's largest food desert where access to affordable, good-quality, fresh food is limited. We are the only affordable healthy food choice within this food desert where we compete with a dozen affordable fast food options.  Ironically, we also exist within in one of the largest medical districts in the Metroplex!
Limited access to fresh, nutritious foods can lead to chronic health conditions like heart disease and diabetes.  Community gardens and urban farms in food deserts can improve access to fresh fruits and vegetables.  Neighbors volunteer to plant, water, cultivate, and harvest crops for themselves and their communities.
Taste Community Garden provides fresh, healthy food to guests at Taste Community Restaurant, while also serving as a hub where diners and volunteers can learn about gardens, food sourcing, gardening techniques, and promote use of these skills at home.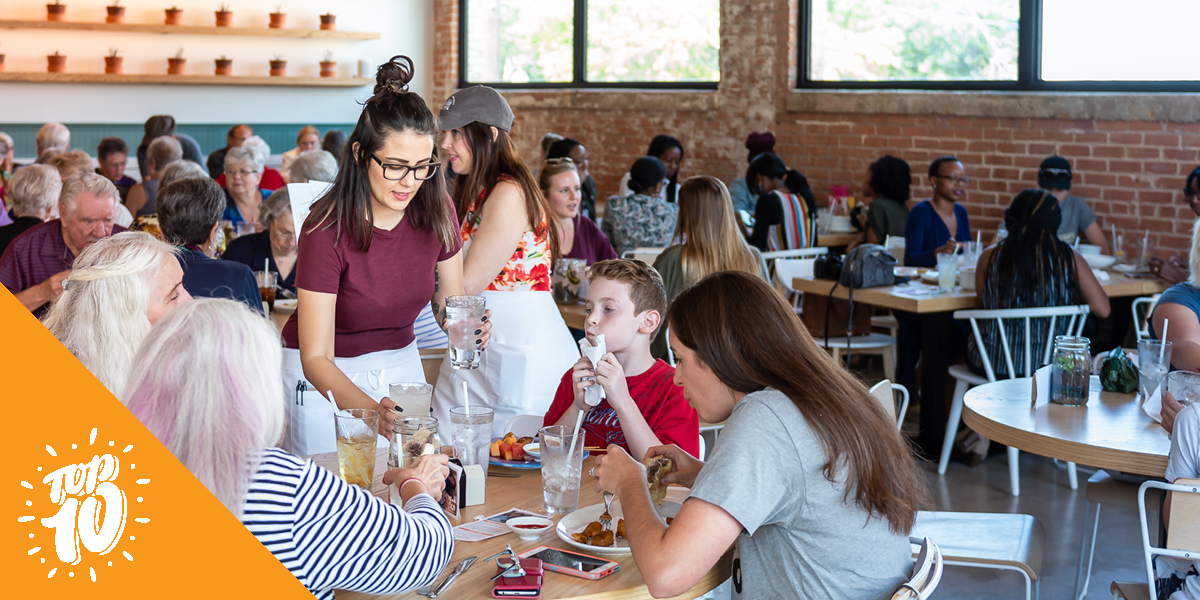 No. 6: Expanded Brunch Hours to Serve More People
As inflation continues to rise and impact many people in our community, the need for the services provided at Taste Community Restaurant is growing.  In 2022, 62% of our guests were in need of our services–42% of whom could only afford $1 or less for their meal.
It is important to us to continue to create a space at the table for everyone.  In 2022, we expanded our weekend brunch hours at Taste Community Restaurant to serve even more people and engage even more volunteers in the work we are doing.
Together we served 41,101 people at Taste Community Restaurant, and we engaged volunteers to serve 21,297 hours!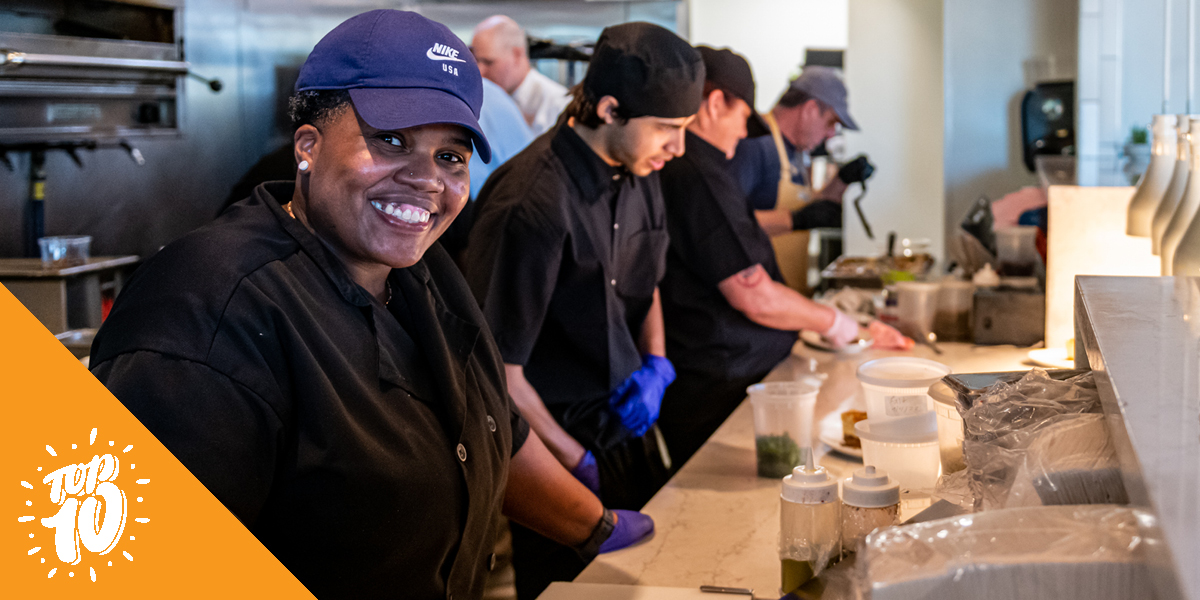 No. 5: New 2-Year Sous Chef Apprenticeship Program Launches
In 2022, we adjusted our staffing strategy and created advanced 2-year apprenticeships for those graduating from our pre-apprenticeship programs.  Our Sous Chef apprentices develop their leadership skills as they provide instruction and oversight to apprentices in our shorter pre-apprenticeship programs.
Our new Sous Chef Program was developed in conjunction with the Culinary School of Fort Worth, making it the 3rd largest apprenticeship program in the country—second to Johnson County (Kansas) Community College and Disney.
Our Sous Chef apprentices reflect our vision to see our community become the response and the solution to the challenges our community faces, particularly as it relates to hunger.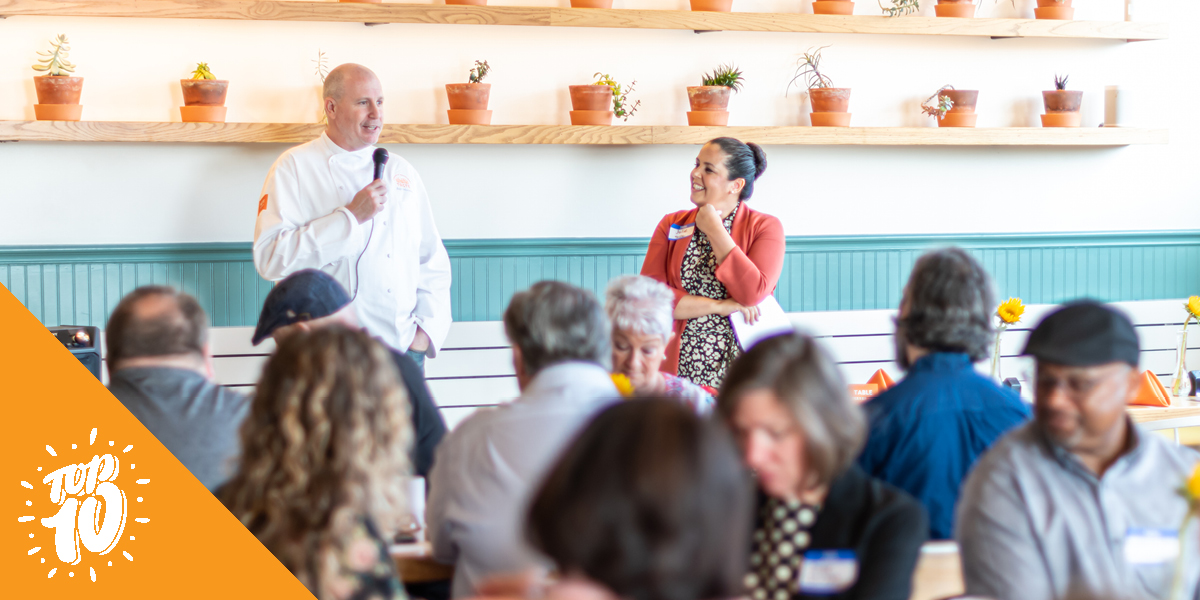 No. 4: New Cares Ministry Launches
With a population of less than 20,000 residents, there are nearly 100 churches in our zip code (76104). Yet, we meet people every day at Taste Community Restaurant looking to "taste and see the Lord is good" (Psalm 34:8).
We know God is doing something at Taste Community Restaurant that is drawing people closer to Him.  We have a desire to be more intentional about how we engage guests, volunteers, apprentices, and even our staff to disciple them into a deeper connection with the Lord.
In 2022, we launched our Cares Ministry and hired Pastor Jim Love.  He has a Master of Divinity from Asbury Theological Seminary, and most recently was the pastor of River Oaks United Methodist Church here in Fort Worth, TX.  He has a heart for people and a passion for the work we are doing at Taste Project.  Pastor Jim Love will help us continue to care for and minister to our growing community.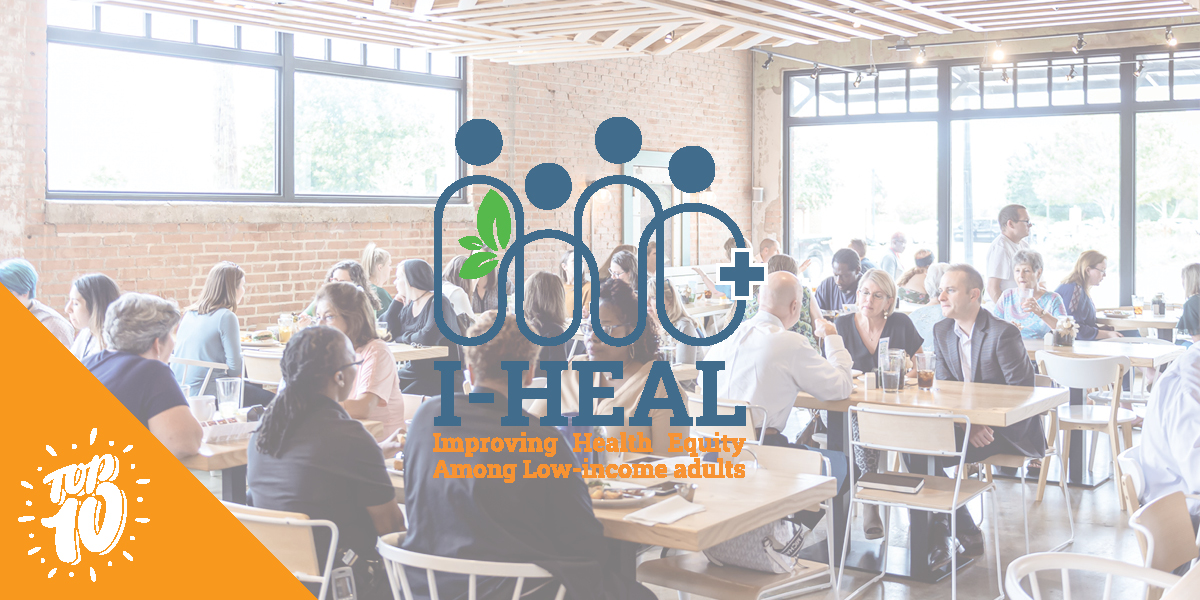 No. 3: I-HEAL Collaboration Developed
With over 3,000 guests visiting Taste Community Restaurant every month, we have an incredible opportunity to elevate the impact of this trusted place in our community.  We believe that by integrating services into our pay-what-you-can restaurant we can address some of the most challenging community needs.
In 2022, we pushed ourselves to look beyond the services that address the needs we see every day in our community.  We focused on partnerships with other organizations and nonprofits who are already addressing these needs and invited them to join us in serving our community.  I-HEAL is the start of this meaningful work.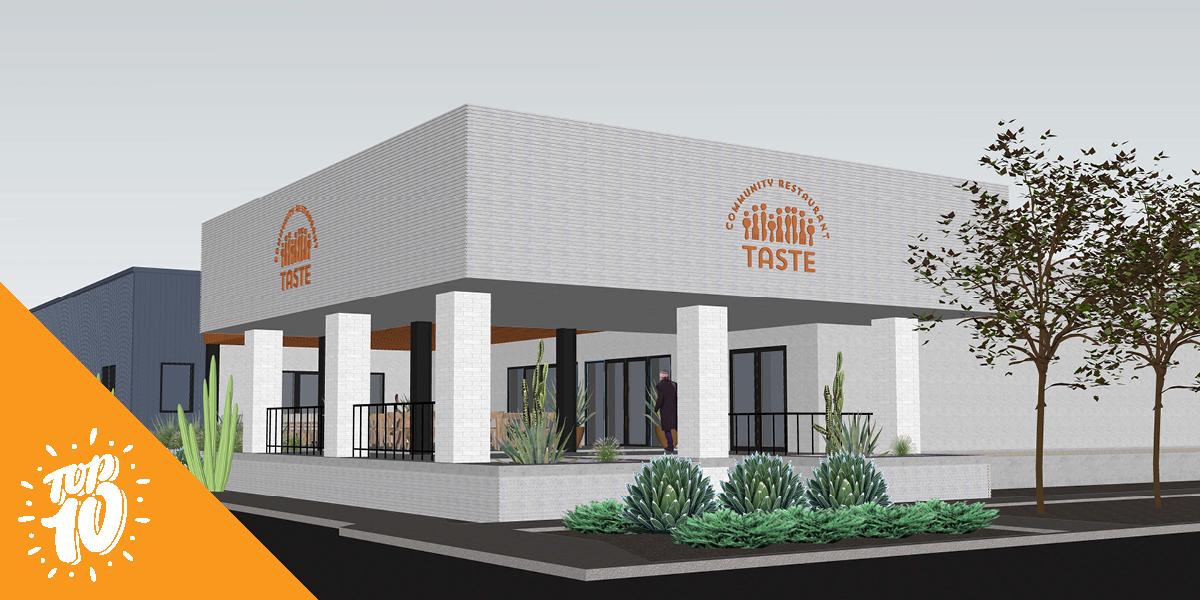 No. 2: Plans for a second location announced in partnership with the City of Arlington
Taste Project and the City of Arlington announced a partnership to bring the nonprofit's pay-what-you-can community restaurant concept to the heart of Downtown Arlington.
"I have always known God's plans for Taste Project are bigger than Fort Worth," said Jeff Williams, founder and executive director of Taste Project.  "We could not have asked for a more perfect partner than the City of Arlington to feed, educate, and serve even more people in our community."
On August 2nd, the Arlington City Council approved a lease agreement with Taste Project for the restaurant location. We plan to renovate the building, formerly used by the Water Utilities Department and the Arlington Public Library, into a 100-plus seat full-service restaurant that includes a production kitchen, culinary classroom and headquarter office. This partnership will also add one of Yelp's Top 100 Best Places to Eat in the US to Arlington's growing list of dining options in downtown Arlington.
"We are excited to partner with Taste Project to ensure good food for everyone," said Mayor Jim Ross.  "The organization's unique approach to helping those in need, while building community, makes it a great fit for the City of Arlington."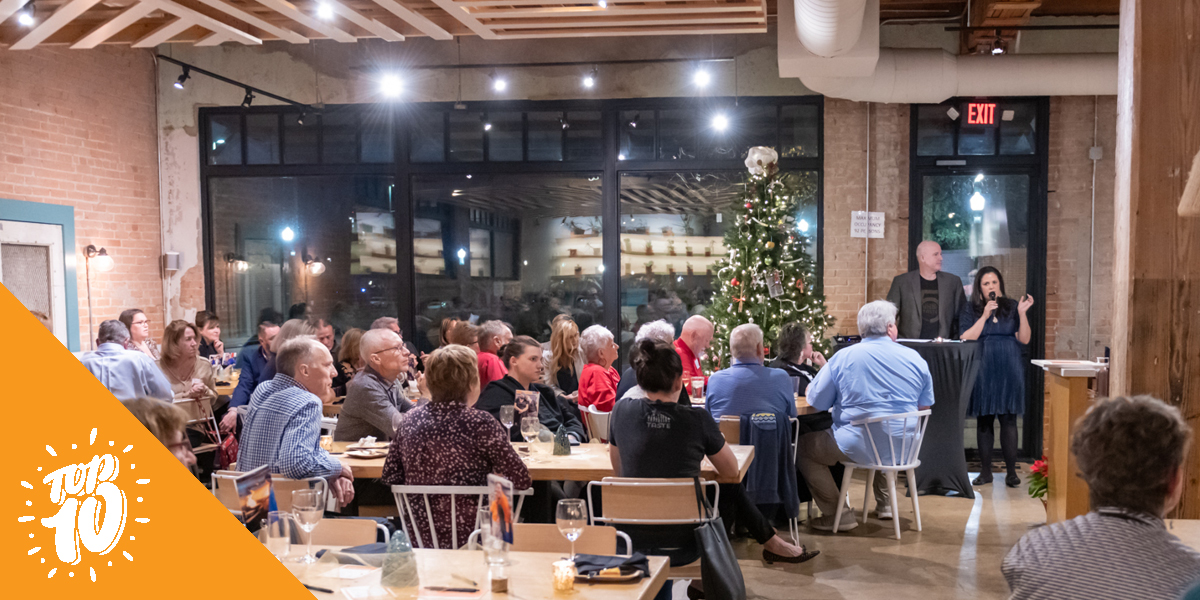 No. 1: Celebration of 5 Years in Fort Worth
On the surface, Taste Community Restaurant looks just like any other restaurant on Magnolia or South Main Street. The space is light, bright, and refreshing.  The food is fresh and healthy.  And the staff is amazing.  But the restaurant is like no other restaurant.
"We have a flawed business model, yet we have beaten the odds of most for-profit restaurants, and we've beaten the statistics of most startup nonprofits," says Jeff Williams, founder and executive director. "While we would love to take credit for this, it is nothing short of a miracle."
Taste Community Restaurant opened 5 years ago in December 2017.  Since then, we have engaged 3,776 unique individuals to volunteer nearly 100,000 hours preparing over 43 tons of fresh produce while training 37 Culinary Apprentices to attain their American Culinary Federation Fundamentals Cook Certifications all as we fed nearly 150,000 people!
Your generosity made every day possible.  As we look forward to 2023, we are planning to feed even more people, engage even more volunteers, train even more apprentices, and prepare to launch a second location in Arlington to help even more people "taste and see the Lord is good" (Psalm 34:8).
To help us plan for the year ahead, will you consider a monthly gift that allows us to meet the growing needs of our community? Your ongoing gift helps us budget and align resources to serve our community in the best possible way.
Thank you for all that you do for our community through Taste Project and Taste Community Restaurant! Here's to an amazing New Year!!!
__________
About Taste Project
Taste Project is a 501(c)3 non-profit established to feed, educate, and serve our community so they may "…taste and see the Lord is good." Psalm 34:8. We believe everyone should have access to healthy nutritional food. Our vision is to see our community become the solution to the challenges our community faces as it relates to hunger.  Our first project, Taste Community Restaurant at 1200 South Main Street in Fort Worth, focuses on healthy, quality meals made from fresh ingredients. Our menu has no prices. This is a give-and-take concept. We ask guests to do one of the following: 1) pay what you can afford, 2) pay what you would typically pay, or 3) pay what you would typically pay, plus a little extra.  In 2024, Taste Project will open its second Taste Community Restaurant location at 200 N. Cooper St. in Arlington.  To learn more, visit us at www.tasteproject.org or find us on Facebook, Instagram, or Twitter.
###