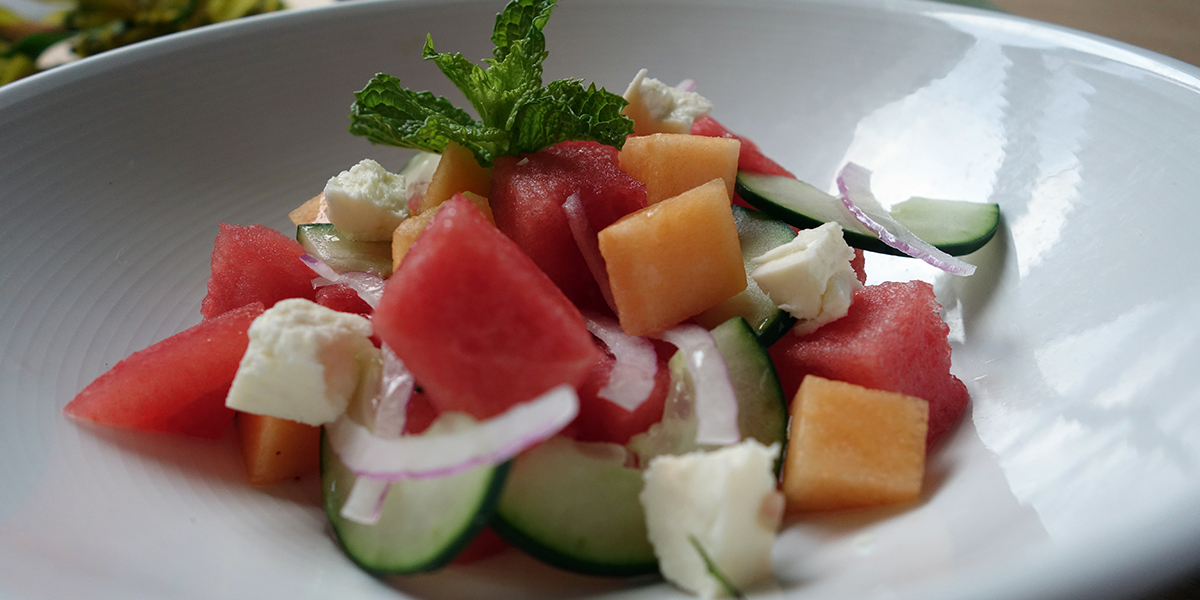 Fort Worth's nonprofit restaurant, Taste Community Restaurant, will launch launches its Summer menu on Tuesday, June 19th.  Chef Jeff Williams and the team, consisting mostly of volunteers, encourage all Fort Worth residents to come taste and see a new approach to solving the issues of hunger in our community.
"This is the menu I have been waiting for," said Chef Jeff Williams.  "It has all of my favorites."  Taste's new menu includes summer items such as Elote fritters, watermelon salad, and Vietnamese pork steam buns.  It also includes entrees such as a Korean chicken sandwich, kabobs, pork ribs, and sweet corn succotash.  The menu also includes a twist on many fan favorites including a BBQ burger with Texas beef, fresh summer salad with local TexSelect greens, and our classic macaroni and cheese.
Taste Community Restaurant is the first project of the Taste Project organization designed to help feed, educate, and serve Tarrant County's food insecure population, a total of 18.1 percent of Tarrant County's overall community.
Taste's solution is a fresh and healthy pay-what-you-can restaurant where everyone in the community, regardless of financial means, can enjoy a healthy, high quality meal, made from seasonal ingredients from the surrounding area. The menu has no prices. Patrons are simply asked to:
pay what you can afford;
pay what you would typically pay; or
pay what you would typically pay, plus a little extra to help a neighbor in need.
To-date, Taste Community Restaurant has served over 10,000 meals; some guests are in need, and others want to help.  "OH MY GOODNESS!! I wish it had not taken me so long to come here.  Our food was delicious, service was good.  Love the who principle of this place." Said Lisa, a guest at Taste Community Restaurant.  Amanda said, "…this place is so great!  I love the mission and the heart, but honestly, I LOVE the food!".  Another guest, Mary wrote, "…thank you for always making me feel as if I matter…when I come here I feel accepted."
Fort Worth and surrounding area residents can come show support for the underlying issue of food insecurity in our community.  Enjoy a wonderful meal.  And meet some amazing people.  Lunch is served from 11am – 2pm, Tuesdays thru Sundays.
Taste Community Restaurant
1200 South Main Street
Fort Worth, Texas 76104
Open for Lunch: 11:00am – 2:00pm
Tuesdays – Sundays (Closed on Mondays)
About Taste Project
Taste Project is a 501(c)3 non-profit established to feed, educate, and serve our community so they may "…taste and see the Lord is good." Psalm 34:8.  We believe everyone should have access to healthy nutritional food. Our vision is to see our community become the solution to the challenges our community faces as it relates to hunger.  Our first project, Taste Community Restaurant at 1200 South Main Street in Fort Worth, focuses on healthy, quality meals made from fresh ingredients. Our menu has no prices. This is a give and take concept. We ask guests to do one of the following: 1) pay what you can afford, 2) pay what you would typically pay, or 3) pay what you would typically pay, plus a little extra.  To learn more, visit us at www.tasteproject.org or find us on Facebook.
###