Who We Are
Taste Project is a 501(c)3 non-profit established simply to feed people one community at a time. One of every six Americans faces the reality that they may not be able to provide for their next meal. There are programs in place that help; however, in Tarrant County, 36 percent of this food insecure population live above the poverty level and receive no government help.
Our mission is to feed, educate, and serve our community so they may "…taste and see the Lord is good."  Psalm 34:8.
We believe everyone should have access to healthy nutritional food.  Our vision is to see our community become the solution to the challenges our community faces as it relates to hunger.
Our first project, a non-profit restaurant, focuses on healthy, quality meals made from fresh ingredients. Our menu has no prices. This is a give and take concept. We ask guests to do one of the following:
1) pay what you can afford,
2) pay what you would typically pay, or
3) pay what you would typically pay, plus a little extra.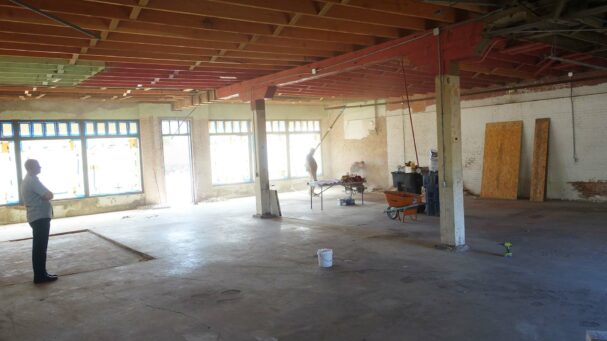 Jeff Williams has always had a burden for feeding people.  Jeff grew up in a family of four, and both his parents worked hard to put food on the table.  He remembers the times when food was scarce and his parents would skip meals to make sure he and his sister were full.
Jeff understands first-hand the stress his parents encountered to put food on the table in tough times.  And it's a familiar story of many of our neighbors in need.  Soup kitchens are good, but not everyone feels good about going there.
That's why, in 2012, Jeff founded Taste Project, a sustainable solution to ensure none of our neighbors go hungry.  But Jeff also wanted a place that eliminated the stress and fear his parents faced.  A friendly place that feels like you've just come home.  And a place where you can get more than just a meal, but also hope.
Taste Buds
The most important members of our team are our Taste Buds!  At Taste Community Restaurant, our volunteers are referred to as Taste Buds.  Every day these are the folks that take and enter orders, assist with food preparation, run and serve food, bus tables, wrap silverware, wash dishes, empty trash, clean and mop floors, clean bathrooms, among many other opportunities.
With each carrot chopped, each plate served, each dish cleaned, our Taste Buds are working to help end hunger in our community.  Check out our volunteer opportunities here:
---
Board of Directors
Our board of directors governs and oversees the activities of Taste Project.  Our board has completed BoardBuild training in preparation for service to our community.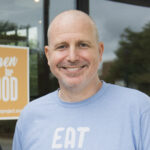 Chef Jeff Williams, Founder and Executive Director
Jeff Williams is founder and President of Taste Project. He has always had a passion for cooking, food, and feeding people. Being half Italian, Jeff's heritage feeds his passion and discovery in the area of Italian Cuisine.
His vision for Taste Project is different than a growing, profit generating, Italian restaurant. His vision is not a homeless shelter or a soup kitchen; but a place where every day folks eat; and those who could not afford to eat there, could still enjoy a meal in the restaurant. In June 2012, Jeff launched Taste Project; and in December 2017, the organization launched Taste Community Restaurant.
Jeff works full-time for Taste Project and attends Gateway Church.
__________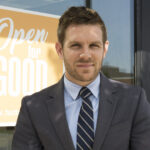 Brian Wronko, Board President
Brian has always had a passion for serving.  For years, he and his wife hosted their small group bible study in their home and served in their church.  Brian lives in Fort Worth with his wife Jacqueline and their three children: Tyler, Brandt, and Grace.
Brian has been involved with Taste Project since its inception.  His background in sales, organization, and leadership have been invaluable in launching Taste Project and sustaining Taste Community Restaurant.
Brian works for Merrill Lynch and attends Gateway Church.
__________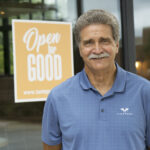 William "Bill" Chubb, Board Vice-President
Bill Chubb joined our Board of Directors in July, 2020.  Bill spent nearly 30 years in management at Pacific Bell, SBC and AT&T where he led large organizations within Network Operations .  Bill holds a bachelor's degree in Electrical Engineering from Georgia Tech and a master's degree in Business Administration from Pepperdine University.
Bill and his wife Pamela live in Weatherford.  Their two children are grown; William lives in Dallas and Deborah lives in Los Angeles.
Bill has been a prayer warrior for our community well before Taste Community Restaurant opened in the Near Southside.  He has a burden for people to be loved and free.  And Bill regularly uses his talents to meet the practical needs of those around him.
Bill is retired and attends Gateway Church.
__________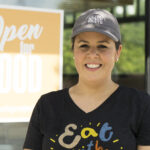 Julie Williams, Board Treasurer
Julie Williams is the wife of Taste Project founder, Jeff Williams.  She has volunteered with Taste Project since its inception in 2012; and previously was a full-time marketer in the healthcare industry.  When not working or volunteering, Julie enjoys running and chasing their son Brian.  Their family lives in Fort Worth.
Julie's creative background has helped launch Taste Project and Taste Community Restaurant; and has helped in the planning for future projects.
Julie is a full-time mom and volunteer, President of the One World Everybody Eats Board of Directors, a Tarrant Area Food Bank Board Member, and attends Gateway Church.
__________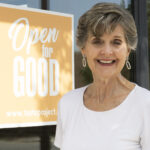 Bonnie Wilson, Board Secretary
Bonnie joined our Board of Directors in July, 2020.  Bonnie lives with her husband Mark in North Richland Hills.  Their oldest son, David is engaged to be married to Casey.  And their youngest son, James lives with his wife Angela and their daughter Genevieve.
Bonnie has volunteered over 100 hours at Taste Community Restaurant; and she has been a prayer warrior for Taste Project and Taste Community Restaurant since before its inception.  She has a passion to see people thrive in their relationship with the Lord and she is deeply vested in the lives of those around her.
Bonnie is a retired Librarian from the Carroll Independent School District and attends Gateway Church.
__________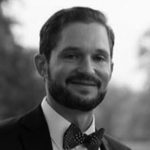 Tyler Davis, Board Member
Tyler is a Texan through and through.  He is Financial Planner by day; but loves the country and his horses.  Tyler is also an avid sports fan, and loves to travel.  He is very active in the community, and is always willing to lend a helping hand to his neighbors.  Tyler and his wife Brittany live in the Cultural District of Fort Worth.
Tyler is an excellent researcher and resource for us.  He continuously brings new ideas to the table which makes him a perfect match for Taste Project!
Tyler works for Merrill Lunch.
__________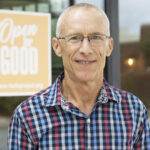 Greg Nelson, Board Member
Greg Nelson joined our Board of Directors in July 2020.  Greg spent most of his career as an Executive in the Financial Sales Division at IBM.  Greg holds a master's in Business Administration from Western Illinois University.
Greg has volunteered over 500 hours at Taste Community Restaurant, and he has played a huge role in the organization's COVID-19 Response.  You will regularly find Greg in the dining room engaging with guests and making sure they feel welcome…and sometimes behind the grill working side by side with the kitchen staff. 
Greg is retired and lives with his wife Lorrie in Benbrook.  The two met at IBM and have been married for 36 years.  Together they have two grown children.  Ryan married Stacey and they live in Benbrook with their sons Calvin and newborn twins Henrik and Jack. Daughter  Staci married Ky and they live with their sons Miles and Max in Florida. 
---
Our Staff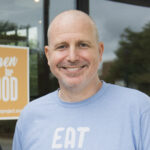 Jeff Williams
Executive Director, Taste Project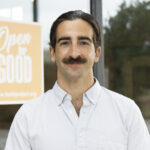 Harrison Gibson
Project Manager, Guest Experience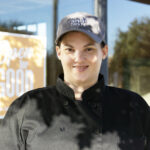 Danielle Roberts
Kitchen Manager, Taste Community Restaurant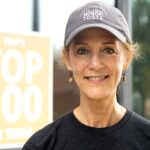 Leslie Eades
Development Associate, Taste Project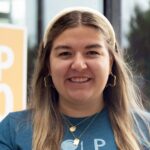 Riley Mainord
Development Associate, Corporate and Volunteer Outreach
Open Position
Sous Chef, Taste Community Restaurant
---
Join our Team
We're looking for folks who have a heart for the Lord and for serving people.  Check out our volunteer opportunities here, and our job openings here.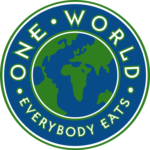 Taste Project is affiliated with
One World Everybody Eats
pay-what-you-can cafe network.  The organization dedicated to increasing food security and building community through its pay-what-you-can nonprofit restaurant model providing a unique local solution to the global issue of hunger.
Today, the organization supports independent cafes and start-up cafes in its network with education, collaboration, best practice sharing, and networking opportunities. Together, these pay-what-you-can eateries serve nearly 1.3 million meals each year[2].  If you are outside the Fort Worth area, check out these pay-what-you-can cafes: