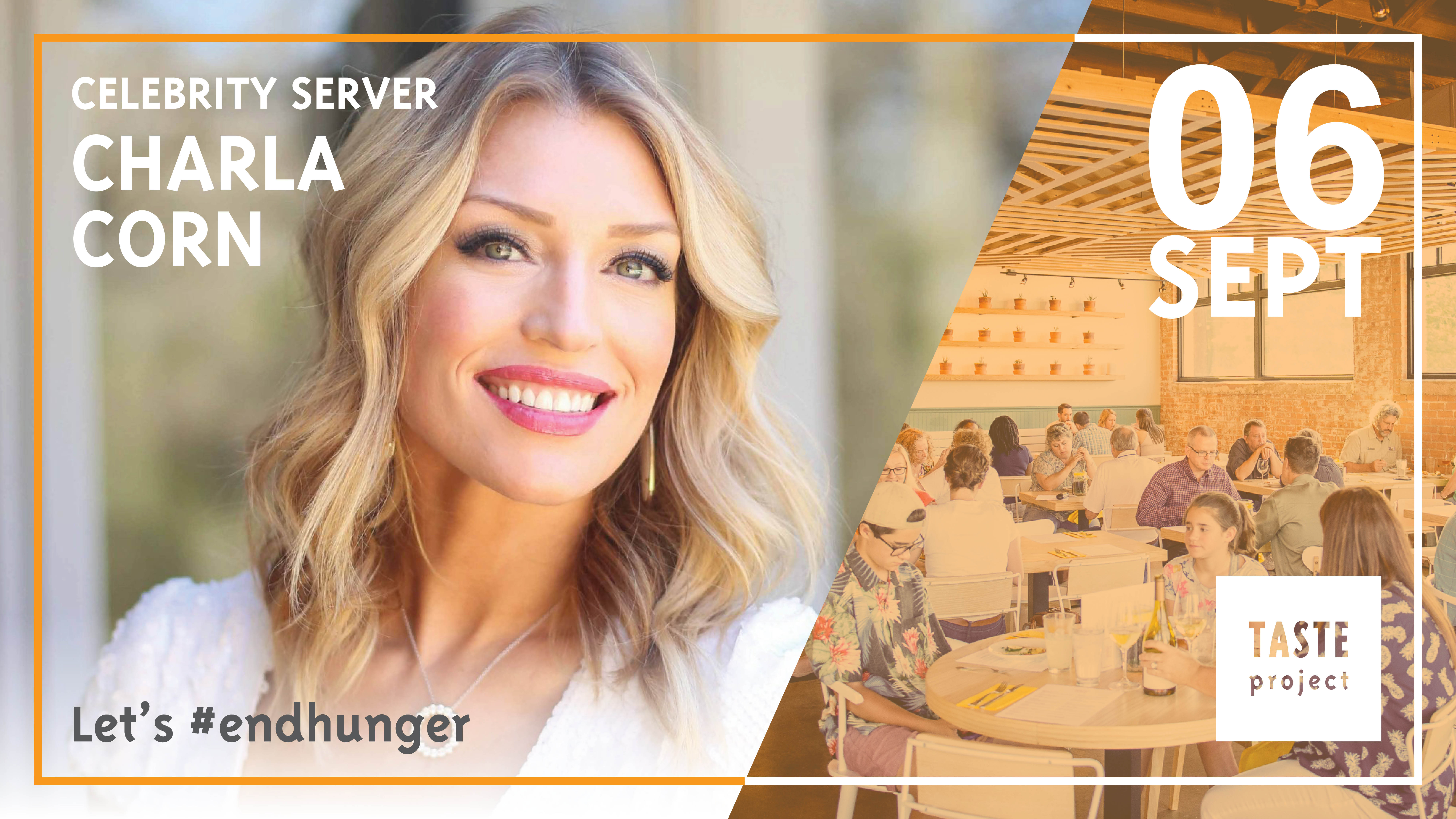 September is National Hunger Action Month we are partnering with local celebrities and notables to help encourage our community to take action and fight hunger.
Throughout the month of September, Taste Project will host celebrity servers at Taste Community Restaurant to help encourage all Fort Worth residents to come show support for the underlying issue of food insecurity in our community.  On September 6th, we are partnering with local celebrity Charla Corn to help encourage our community to take action and fight hunger.
Since 2008, Charla has been a regular voice on local radio station, 95.9 the Ranch.  In 2012, Fort Worth Weekly named Charla Best Radio Personality; and in 2013 she was awarded Best Female Artist by the Texas Regional Radio Music Awards.  Today Charla Corn focuses on empowering women to recognize their true selves with her skincare franchise, and she shines a spotlight on local charity organizations in our community every week on the 95.9 The Ranch Morning Show.
This is your chance to eat, serve, and give alongside some of Fort Worth's notables while also helping to end hunger in our community.  And, thanks to the generosity of a local foundation, we are thrilled to announce a 1-for-1 matching donation during each Celebrity Lunch Service.  This means your $50 donation will become $100, and your $100 donation will become $200. Instead of helping 1 person, you can help 2 people. And instead of helping 10 people, you can help 20 people!  All donations will be matched up to $1,000 per donor and $30,000 in total.
So take action this September and join us, and Charla Corn for lunch!