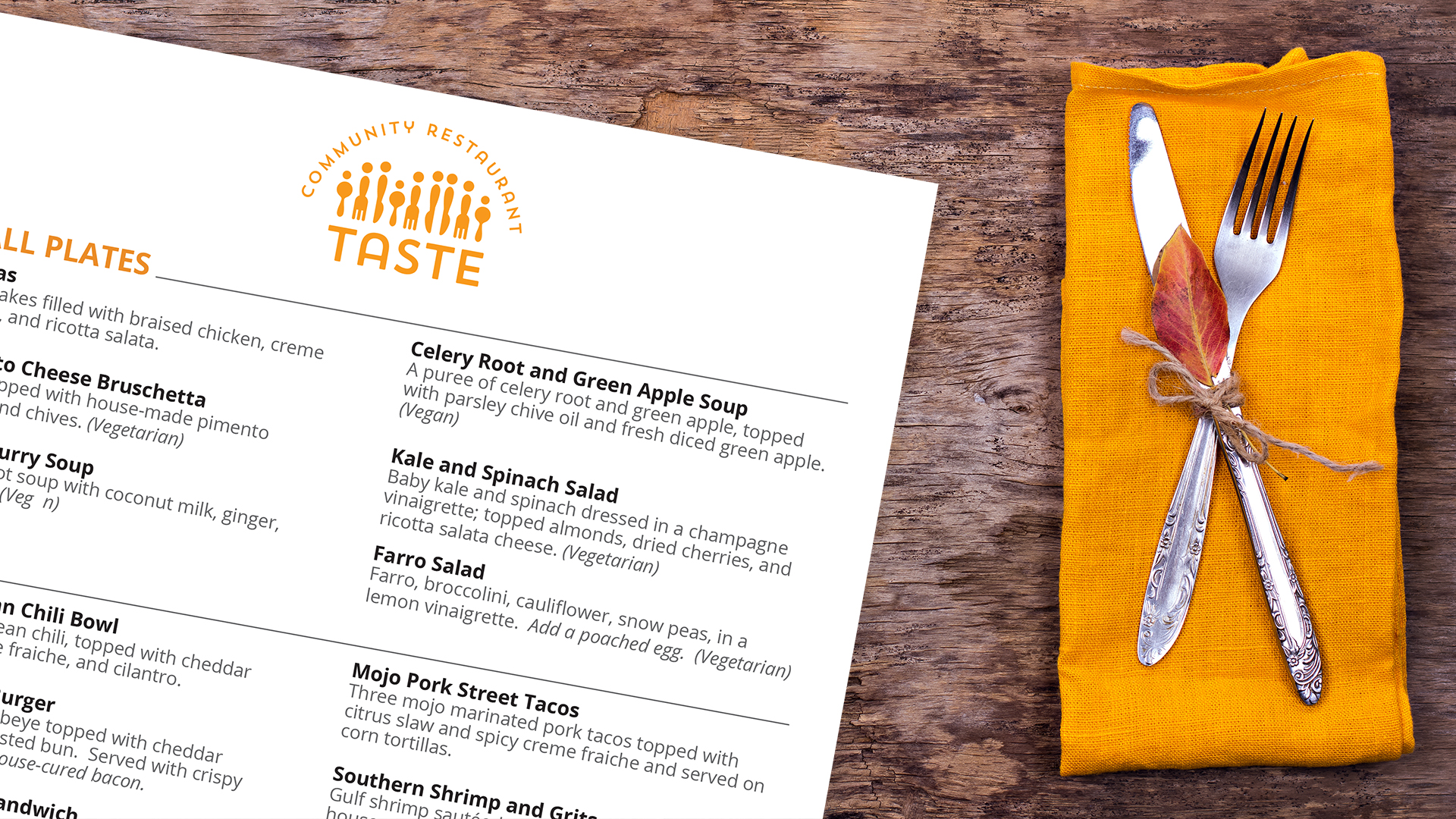 Join Chef Jeff and the team as we explore our new Fall menu offering. Our menu changes as often as the seasons; this is your chance to be the first to taste and see what fall will bring at Taste Community Restaurant.
Chef Jeff will prepare a series of small bites from our new menu. He has chosen a mix of healthy and hearty meals to accommodate the foodies in the neighborhood while also remembering this may be the only meal some of our guests eat all day.
We will also provide you an update on Taste Community Restaurant and what to expect this Fall.
In light of the recent COVID-19 mandates and recommendations by state and local governments, and to help keep our community safe, we have implemented the following changes to this event:
We have implemented a health and safety policy which includes the use of face coverings by staff, volunteers, and guests. You can view our full Health and Safety Policy online here.
Our dining room has been reconfigured with tables positioned 6 feet apart. And we have added an additional 8 tables on our patio. Ticket holders are given the opportunity to choose between these dining options.
Menu samples will be served individually (vs family or buffet style as they have been in the past).
We are not encouraging community dining. If your party has purchased tickets under different names and would still like to sit together, please contact us we can combine your parties.