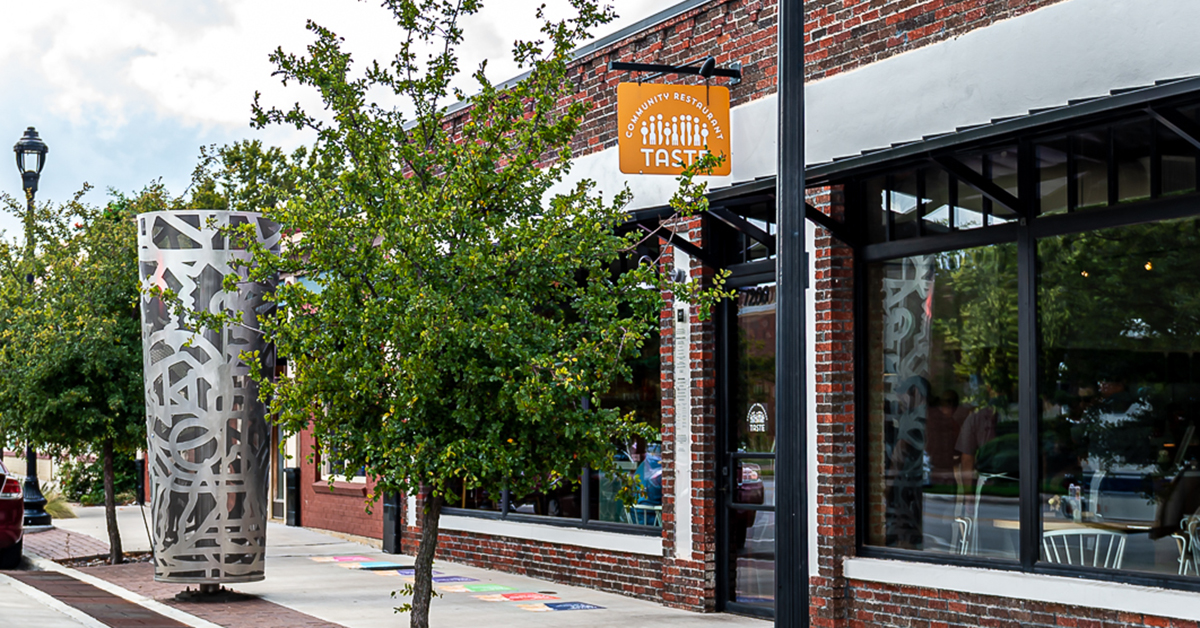 In light of the recent COVID-19 mandates and recommendations by the Tarrant County Public Health Department and the City of Fort Worth, and to help keep our community safe, Taste Community Restaurant will be closed to the public until further notice.
Community is an important part of who we are; and connecting with people over food is what we do.  However, this is not what our community needs right now.
Our Board of Directors is monitoring the evolving situation and information and we will continue to place the health and safety of our staff, volunteers, guests, and community at the forefront of all our decisions.
"I know what it is like to be food insecure and the added stress it brings to a family during challenging times," says Jeff Williams, Founder and Executive Director.  "Which is why we will be providing to-go meals during limited hours each day for those individuals and families who depend on us for healthy and nutritious food."
Guests, who need a meal, can pick up at Taste Community Restaurant during limited hours.
NEW Pick Up Hours
Tuesday – Sunday
11:00am – 1:00pm
Scheduled Reopen: TBD
Connect with us at www.tasteproject.org for the most current updates.
We support the recommendations of the Tarrant County Public Health Department and the City of Fort Worth.  We believe we are doing our part to protect our community.  We look forward to reopening soon and continuing to serve in unique ways as we come through this challenging time.
About Taste Project
Taste Project is a 501(c)3 non-profit established to feed, educate, and serve our community so they may "…taste and see the Lord is good." Psalm 34:8.  We believe everyone should have access to healthy nutritional food. Our vision is to see our community become the solution to the challenges our community faces as it relates to hunger.  Our first project, Taste Community Restaurant at 1200 South Main Street in Fort Worth, focuses on healthy, quality meals made from fresh ingredients. Our menu has no prices. This is a give and take concept. We ask guests to do one of the following: 1) pay what you can afford, 2) pay what you would typically pay, or 3) pay what you would typically pay, plus a little extra.  To learn more, visit us at www.tasteproject.org or find us on Facebook.
###