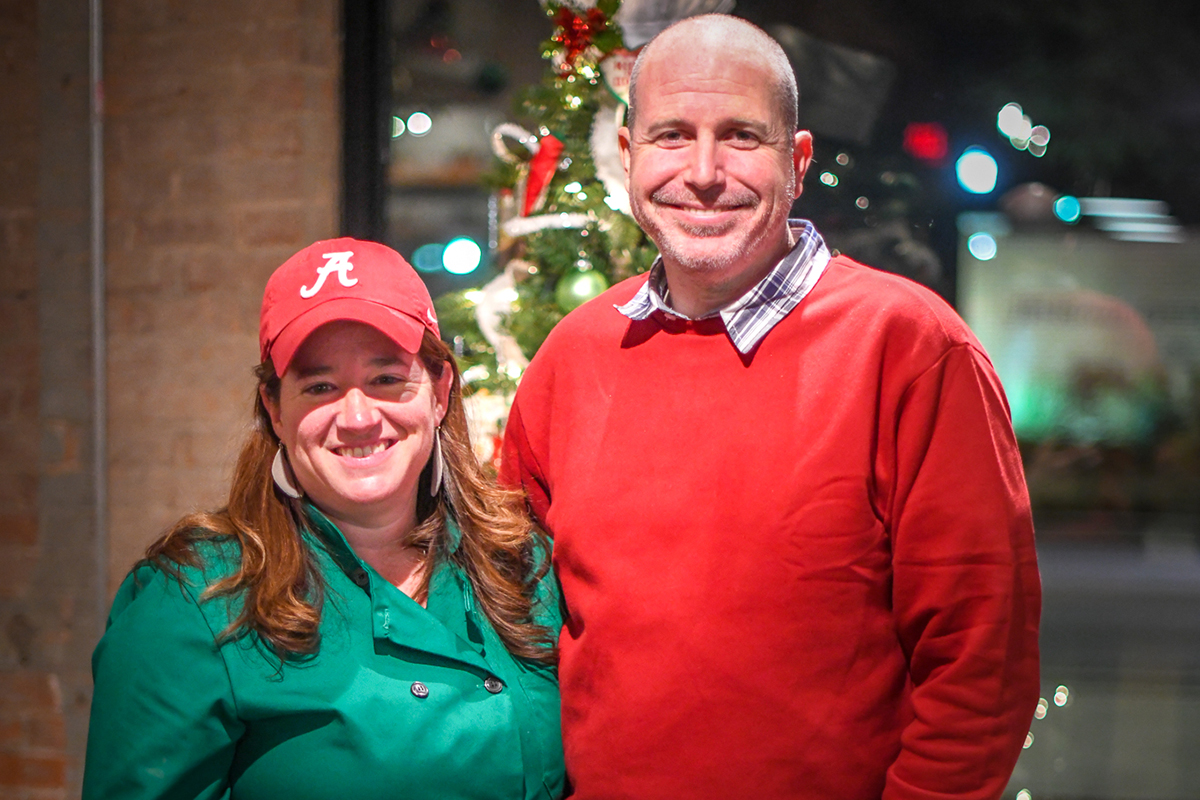 Taste Project announces today the addition of Elizabeth McCarthy to its Board of Directors as the organization looks to expand in 2019.
"We are excited to continue expanding our board as we also continue expanding our reach in Fort Worth," said Jeff Williams, Taste Project Founder and Board President.  "Elizabeth has played a huge role in our 2018 success, and she will play an even greater role as a part of our Board of Directors."
Elizabeth McCarthy lives in Fort Worth with her husband Bob.  They have seven children, two of which are still at home; three daughters-in-law; two sons-in-law; and four grandchildren, plus one on the way.  Elizabeth has volunteered more than 500 hours at Taste Community Restaurant since joining the Taste Bud Team in March of 2018.  You can regularly find Liz in the kitchen at Taste introducing new volunteers to other volunteers and making sure they feel welcomed.  She is incredibly approachable, fun, and engaging; and she makes hard work fun.
Taste Project has fed over 25,000 people through its pay-what-you-can lunch service at Taste Community Restaurant.  And the organization looks to offer a pay-what-you-can breakfast in the first half of 2019.  Taste Community Restaurant is the first project of the Taste Project organization designed to help feed, educate, and serve Tarrant County's food insecure population, a total of 16.6 percent of Tarrant County's overall community (Feeding America).
Taste Community Restaurant is a fresh and healthy pay-what-you-can restaurant where everyone in the community, regardless of financial means, can enjoy a healthy, high quality meal. The menu has no prices. Guests are simply asked to:
Pay what you can afford;
Pay what you would typically pay; or
Pay what you would typically pay, plus a little extra to help a neighbor in need.
"What an incredible privilege it is to partner my passion for feeding others with the commitment Taste Project has to end food insecurity in our community," said Elizabeth McCarthy.  "It is the most beautiful way I can imagine giving back to my hometown, and it is such an honor to have been asked to help in this way."
Taste Project encourages all Fort Worth residents to become a part of the solution to increase food security by volunteering.  The organization is looking for volunteers who can greet guests, wait and bus tables, and prepare and cook meals.  No experience is needed; and all training will be provided.  You can sign up for a 3 hour shift at www.tasteproject.org/getinvolved.
­About Taste Project
Taste Project is a 501(c)3 non-profit established to feed, educate, and serve our community so they may "…taste and see the Lord is good." Psalm 34:8.  We believe everyone should have access to healthy nutritional food. Our vision is to see our community become the solution to the challenges our community faces as it relates to hunger.  Our first project, Taste Community Restaurant at 1200 South Main Street in Fort Worth, focuses on healthy, quality meals made from fresh ingredients. Our menu has no prices. This is a give and take concept. We ask guests to do one of the following: 1) pay what you can afford, 2) pay what you would typically pay, or 3) pay what you would typically pay, plus a little extra.  To learn more, visit us at www.tasteproject.org or find us on Facebook.
Photo credit: Ross Reitzammer
###